Suspect Strips Down Nude after Chase in Los Angeles
A woman is in police custody after leading police on a long pursuit. The pursuit began on the westbound 101 freeway in Lost Hills when CHP attempted to pull the woman over. She got off on highway 23 before hopping on the 118 East. She got off on Lincoln Avenue in Pasadena.
Pasadena Police then took over the pursuit before losing the driver in the Downtown LA area. The woman parked her SUV in an alley near 3rd and Main. She got off and began to take off all of her clothes. LAPD responded and took her into custody. The woman appeared to be belligerent and possibly mentally ill.
Влюбилась что-ли?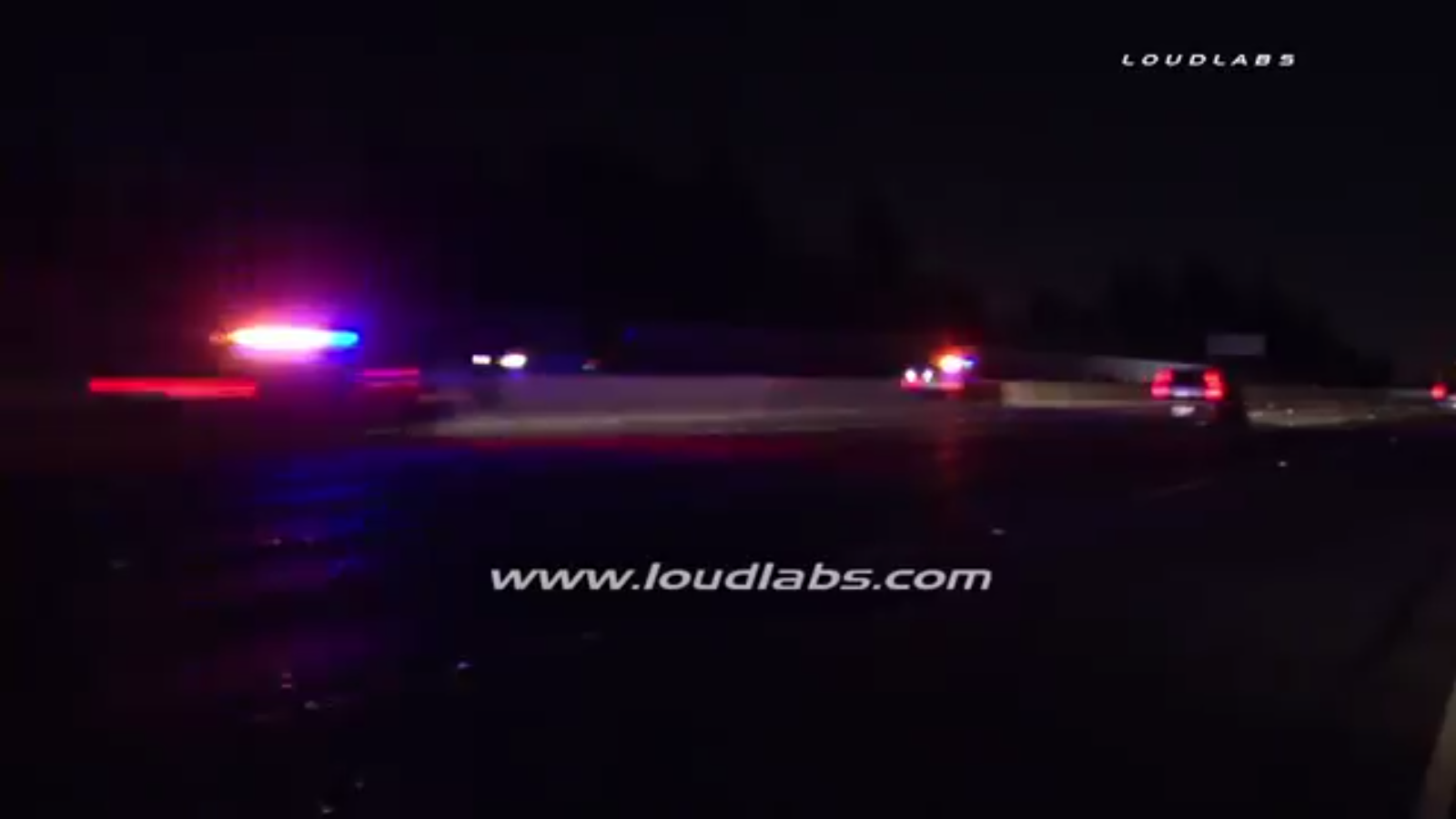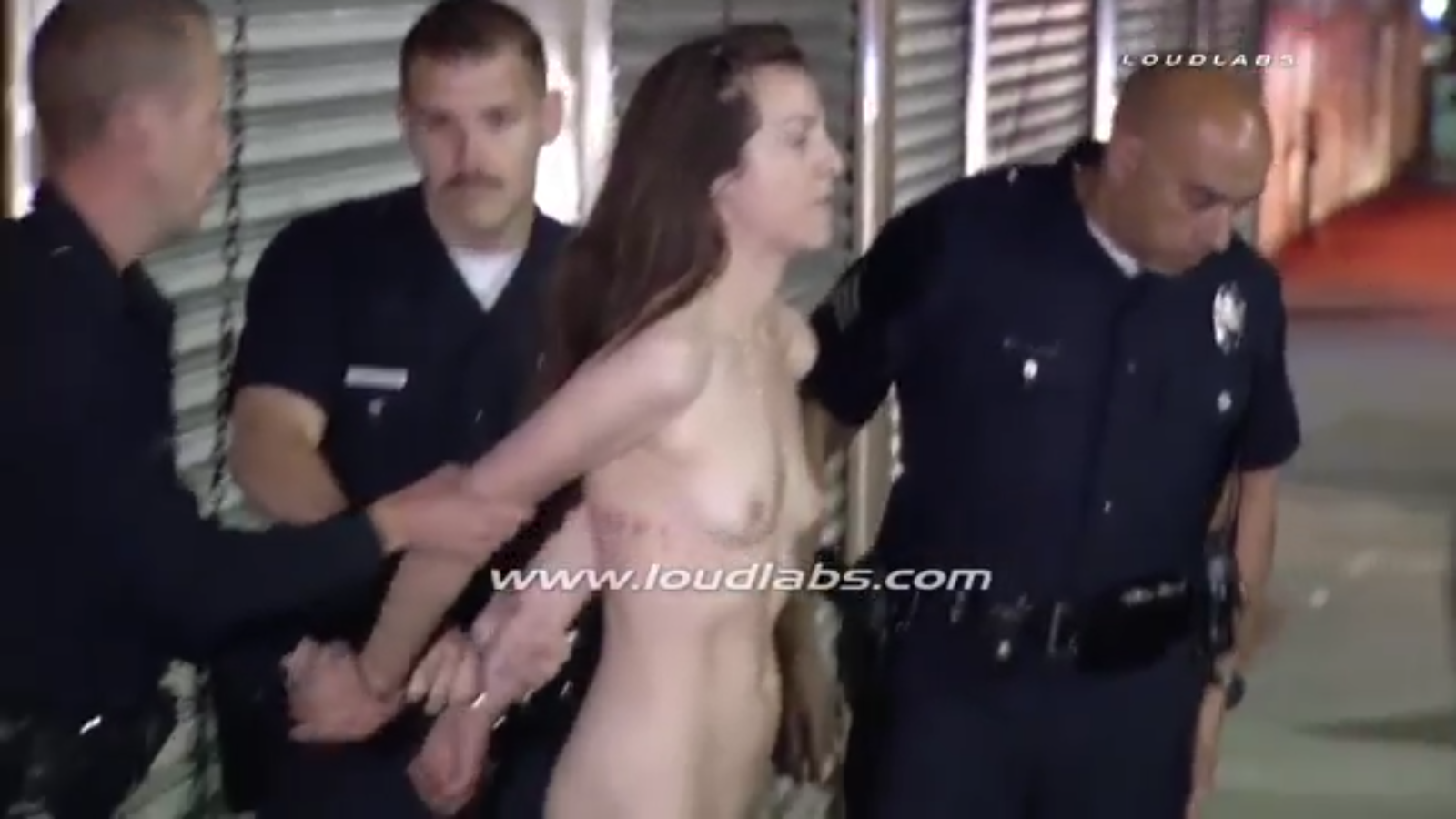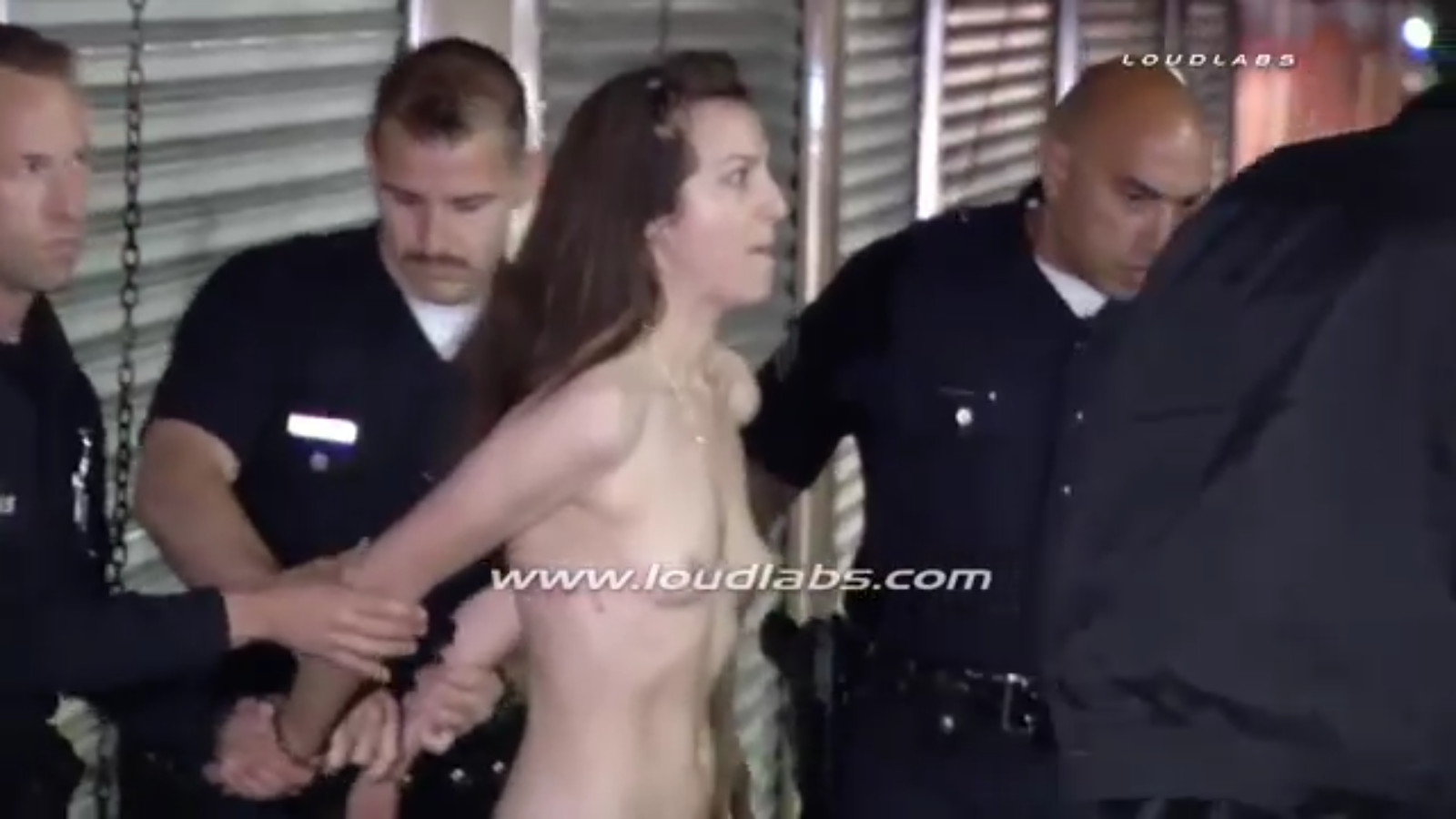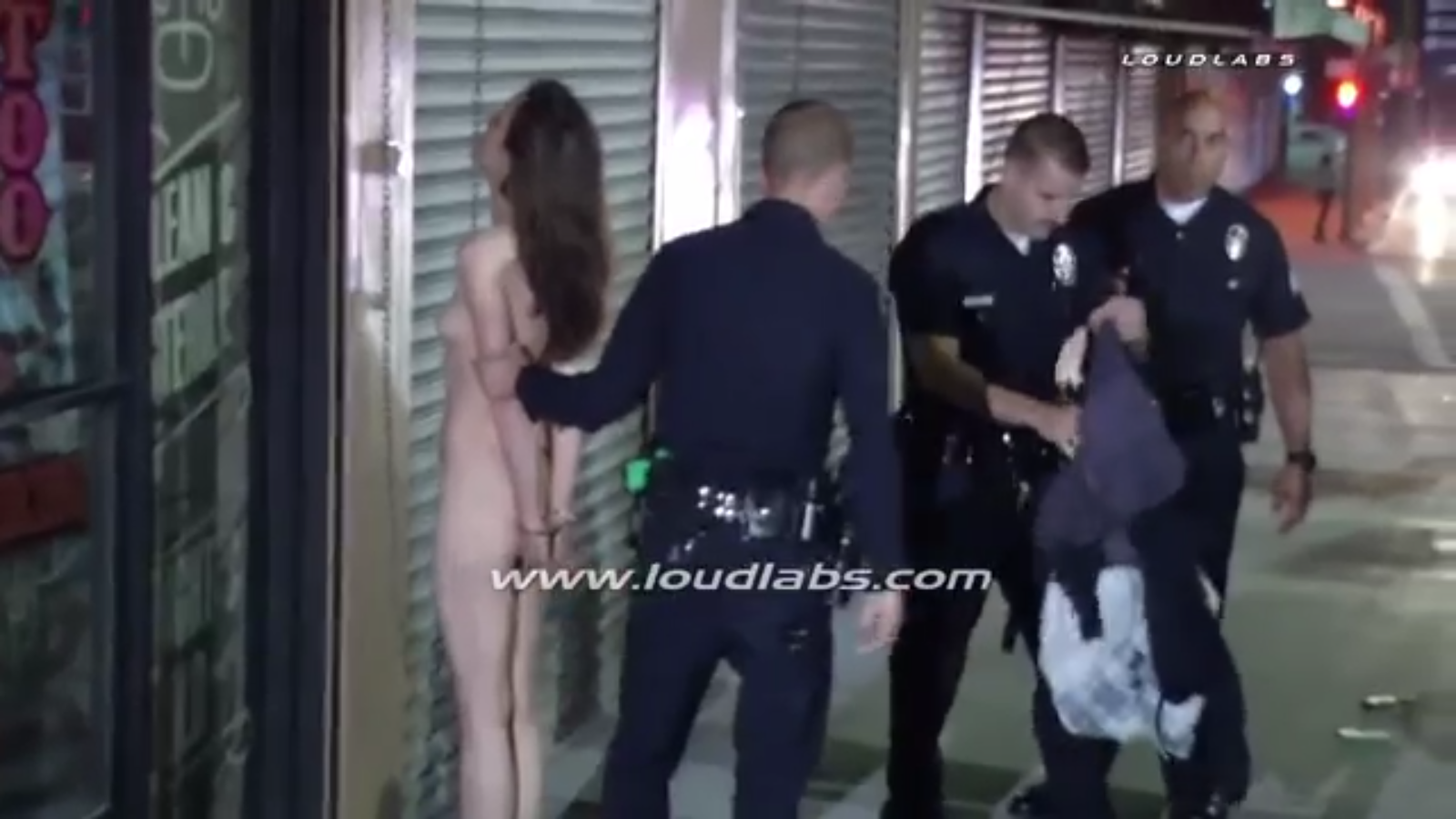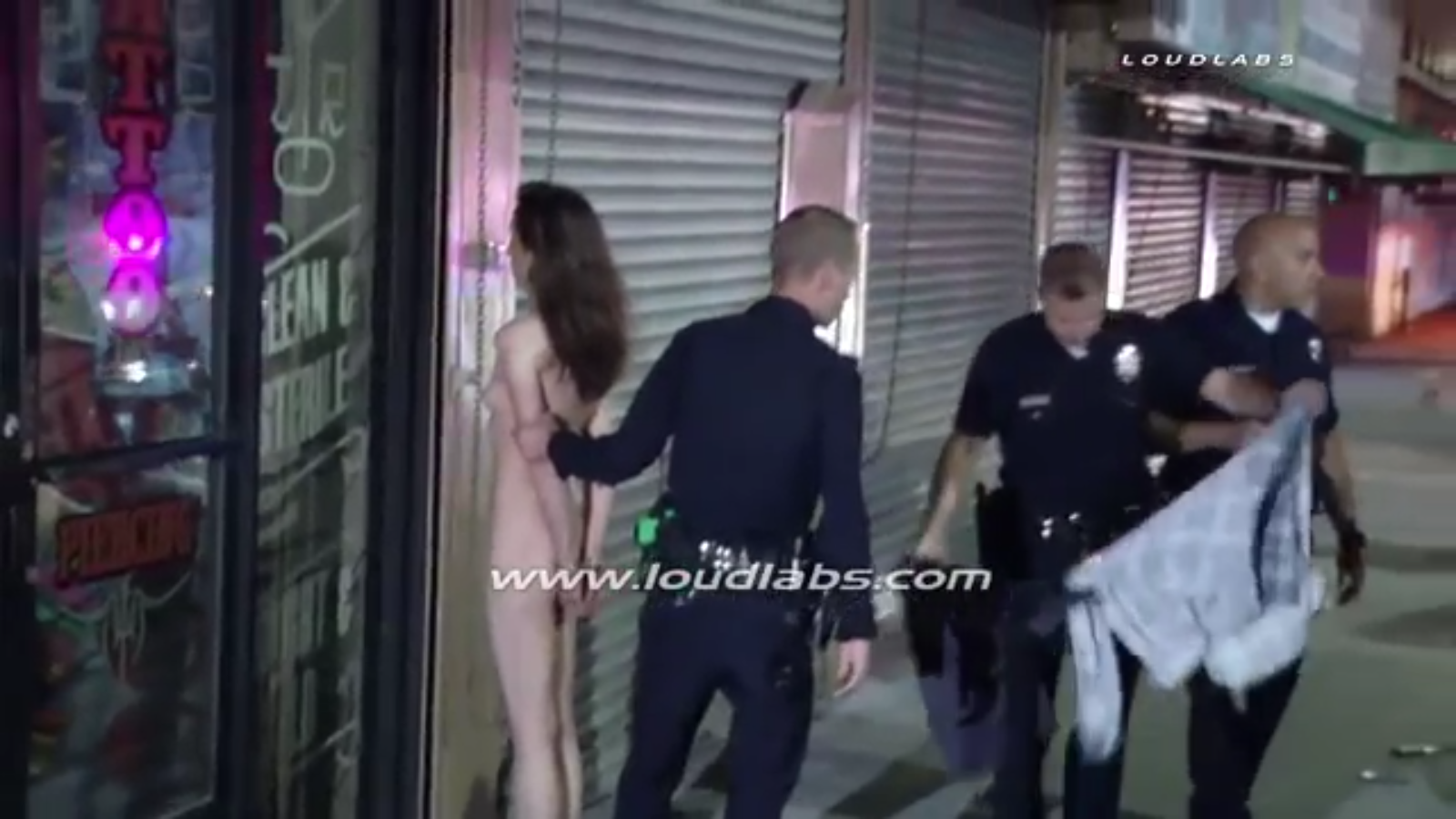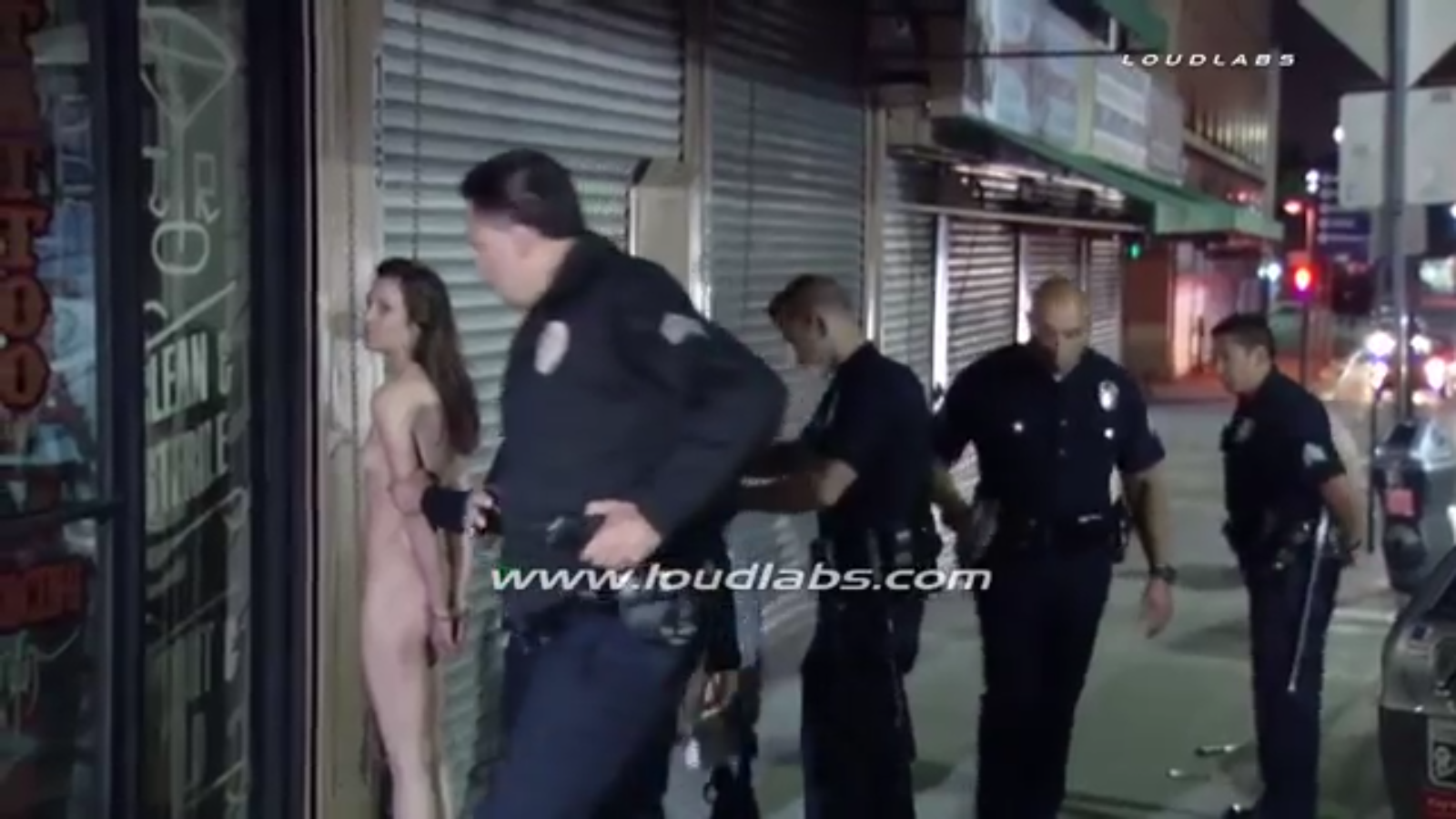 Видео:
/wp-content/Suspect_Strips_Down_Nude_af ... ngeles.mp4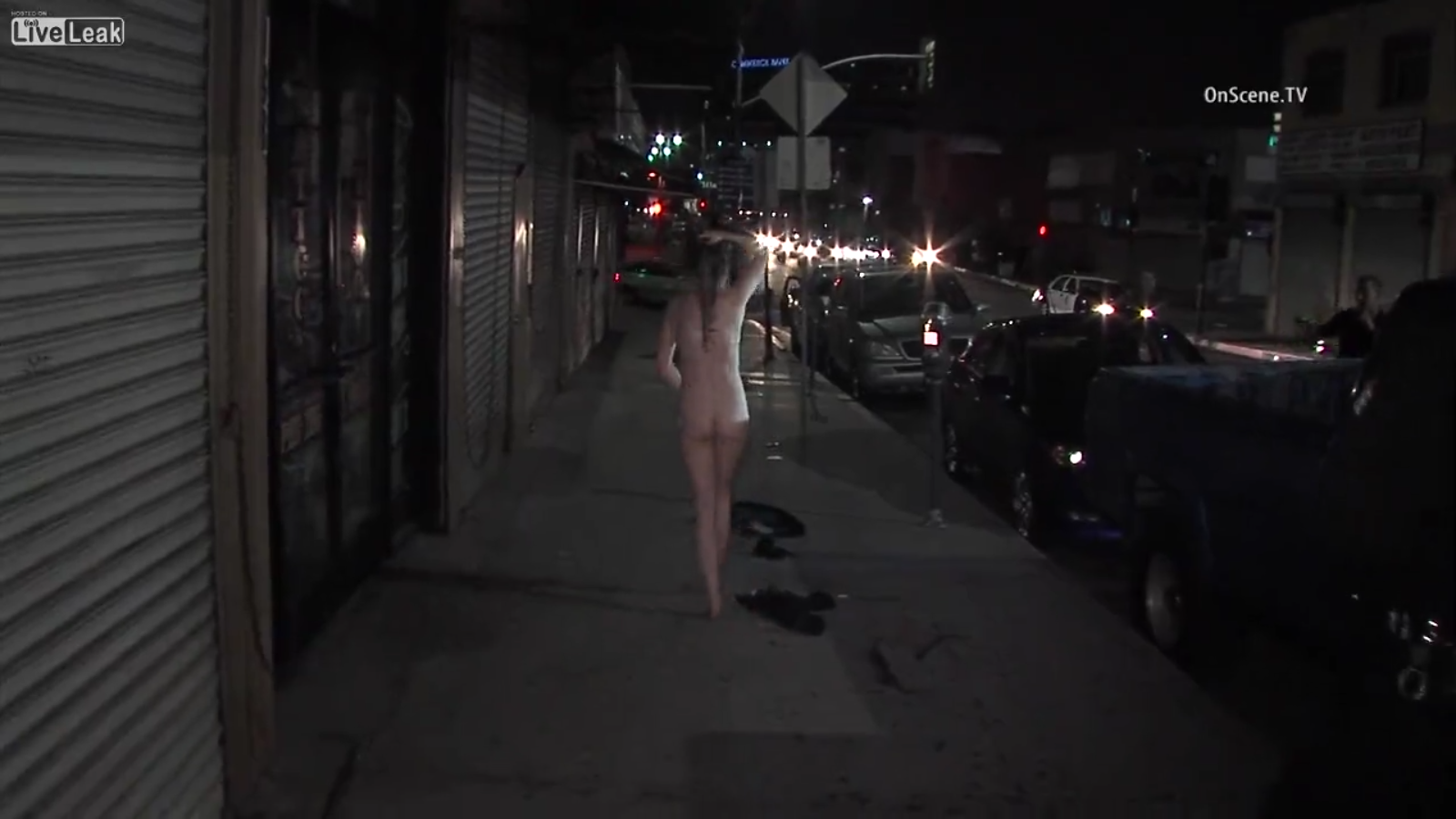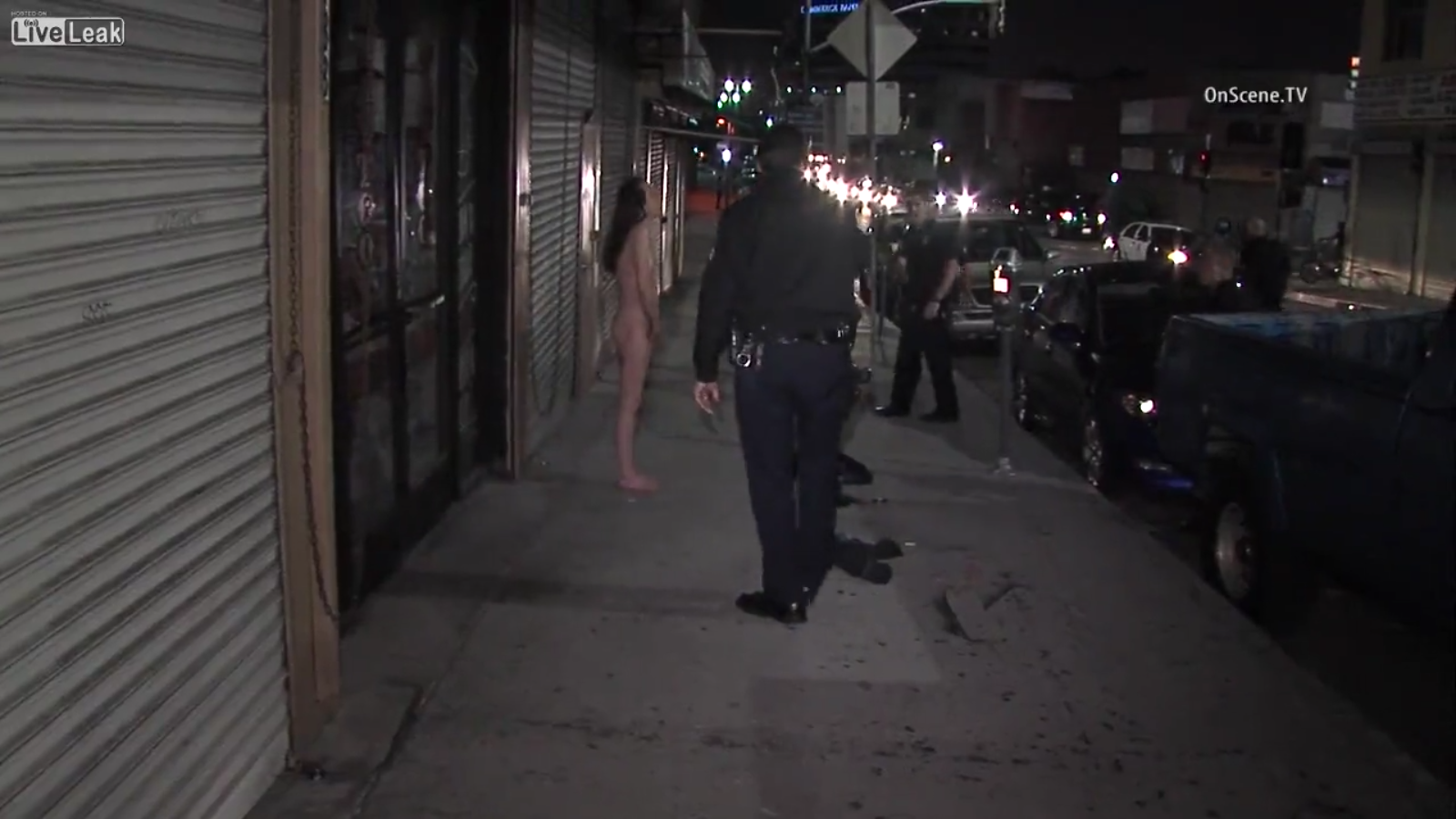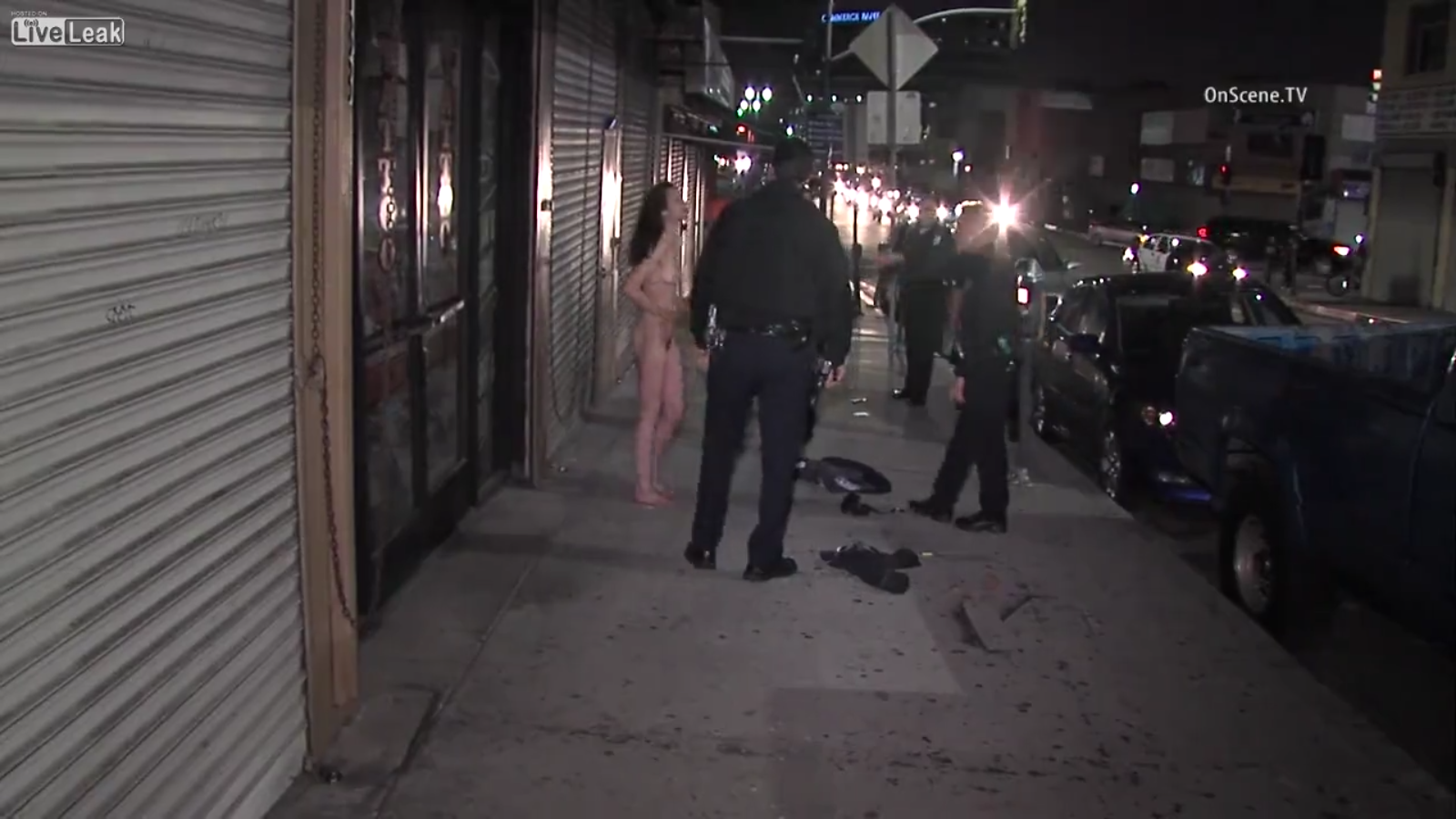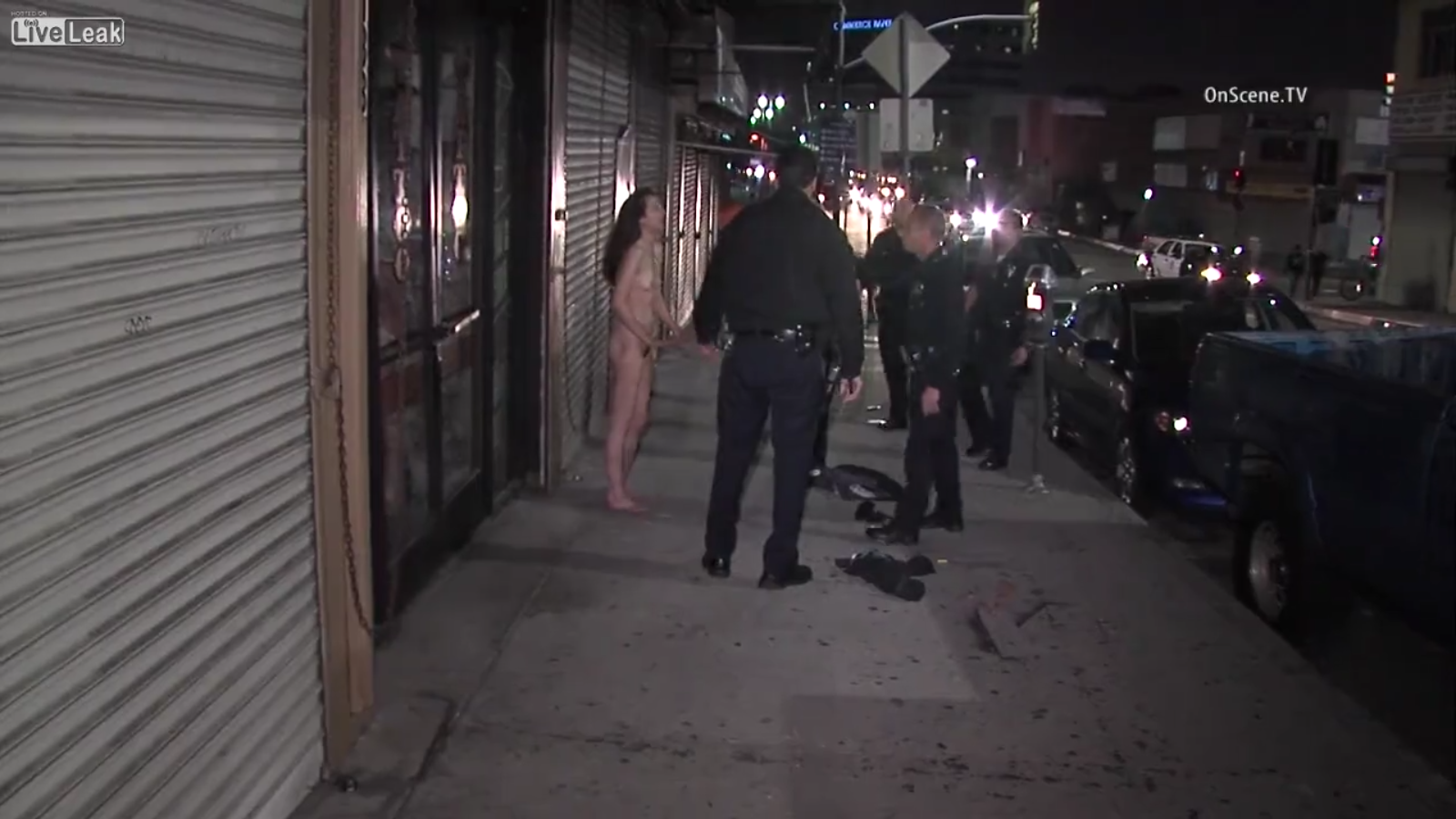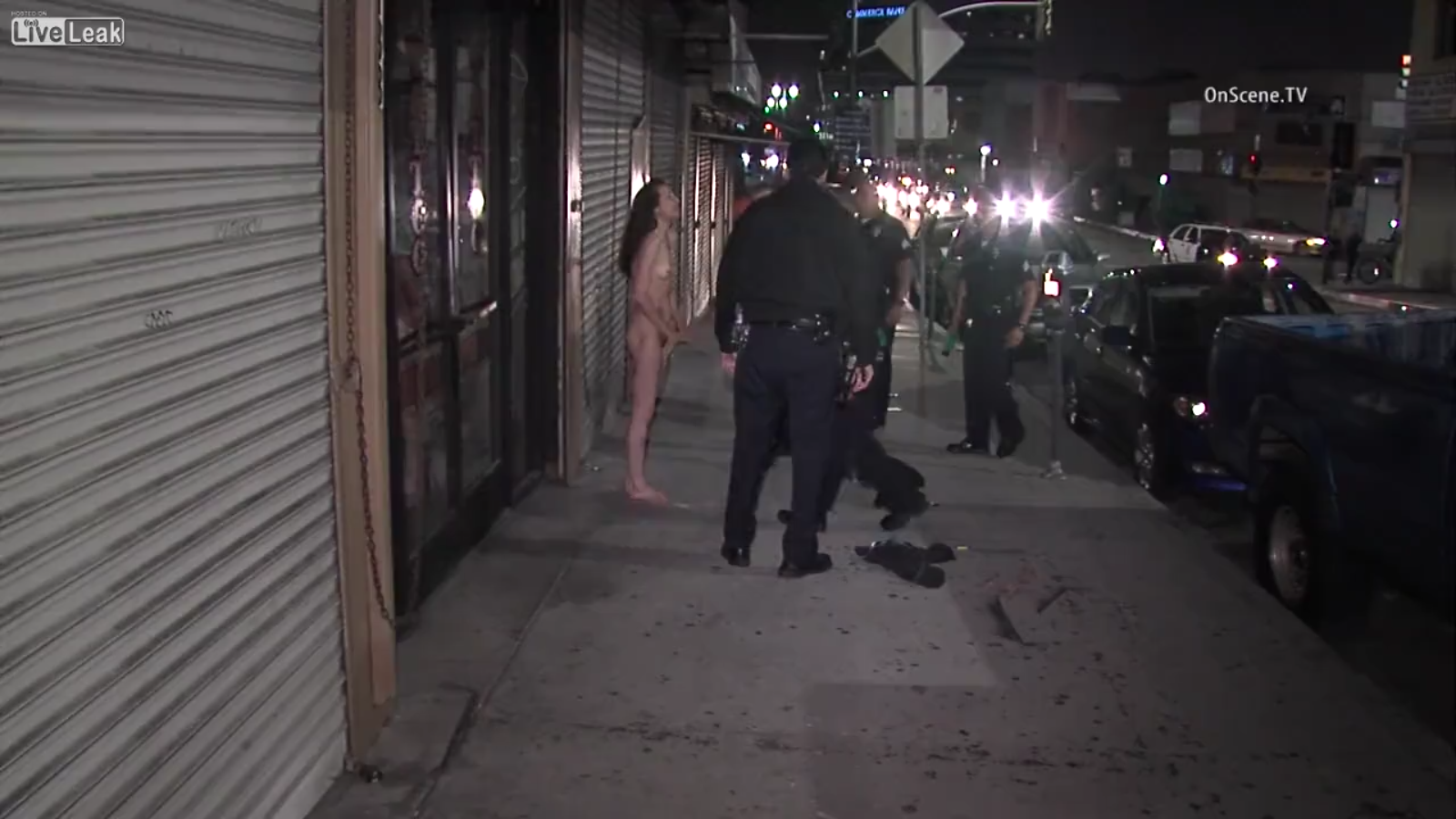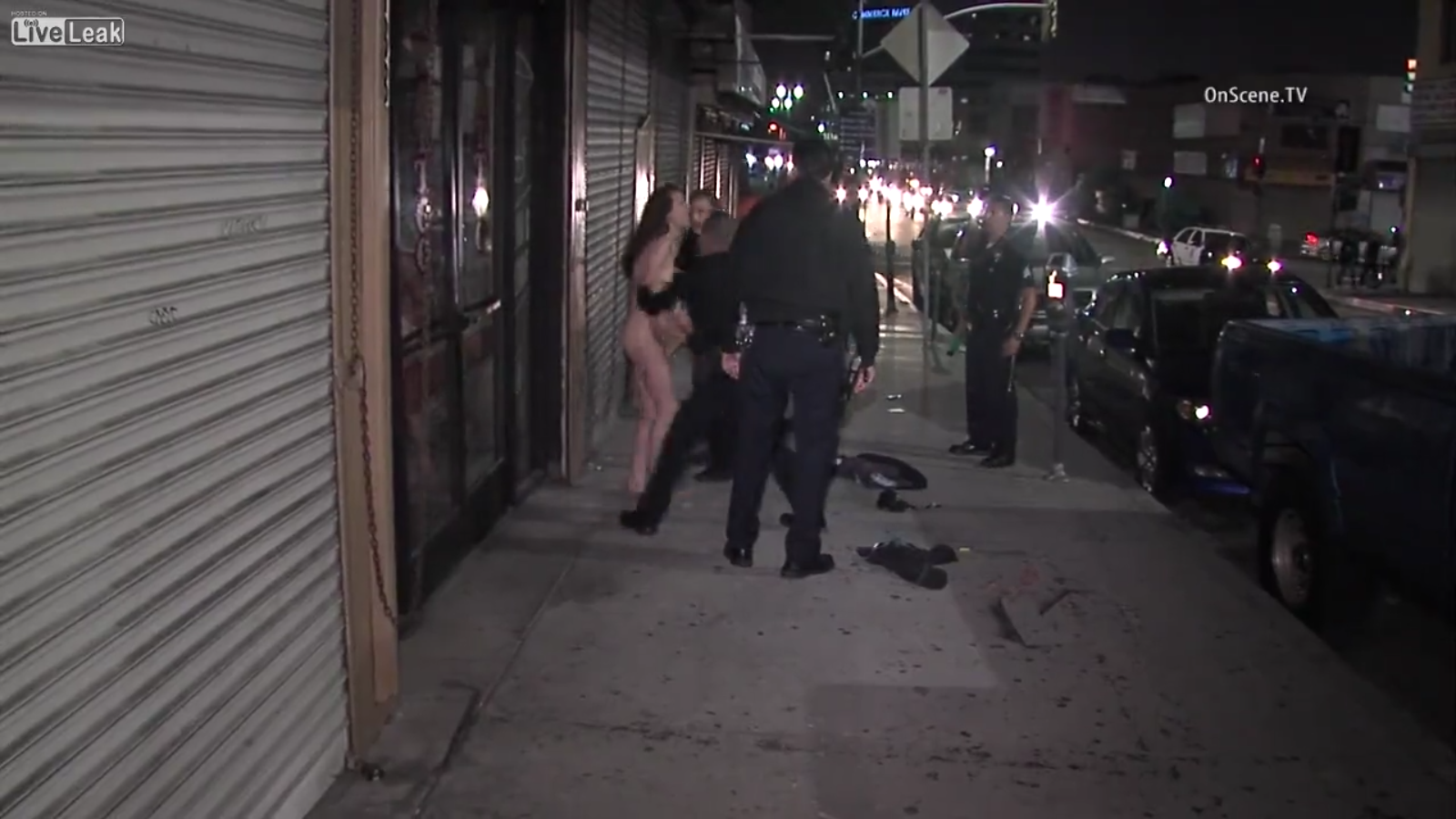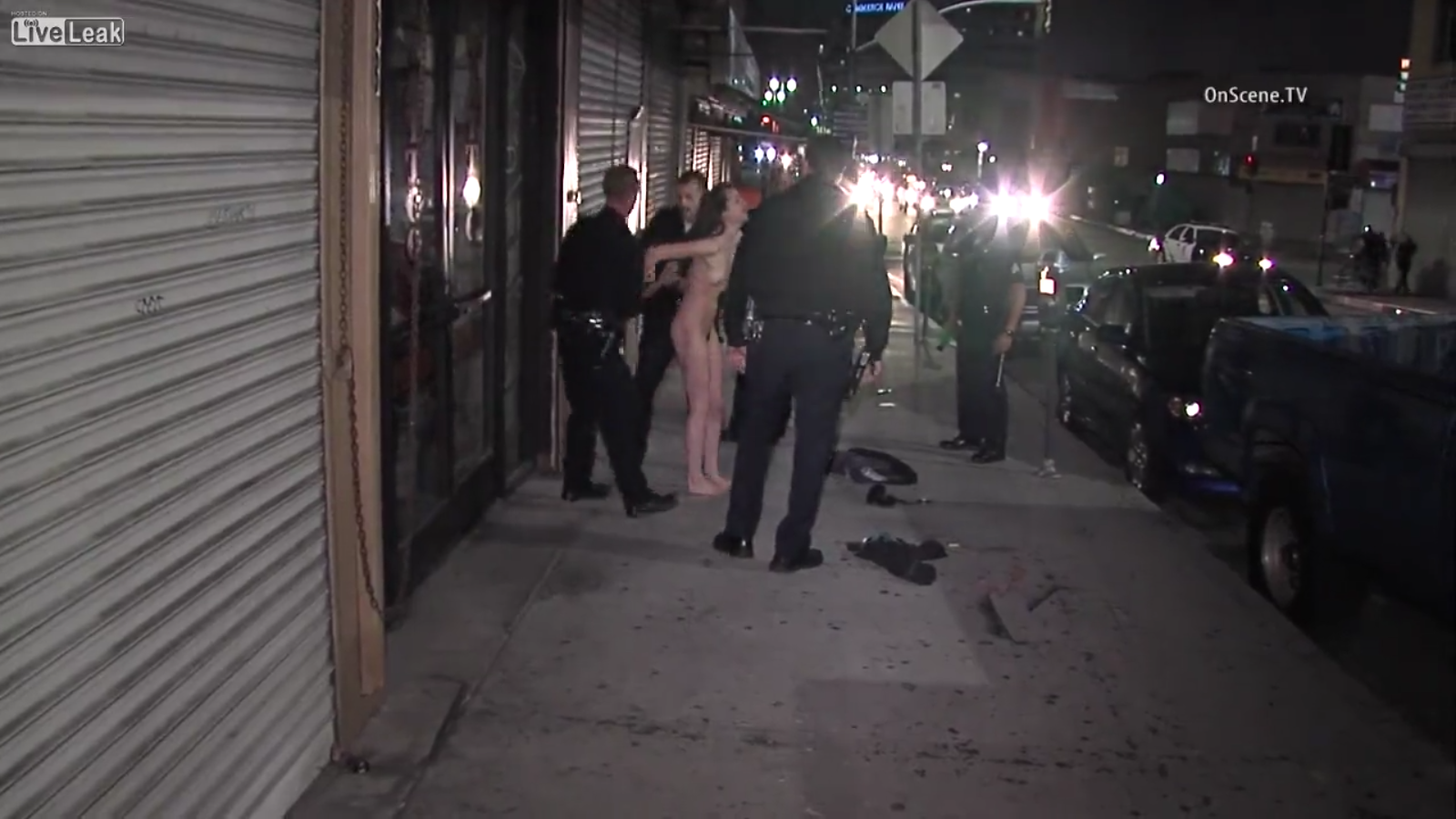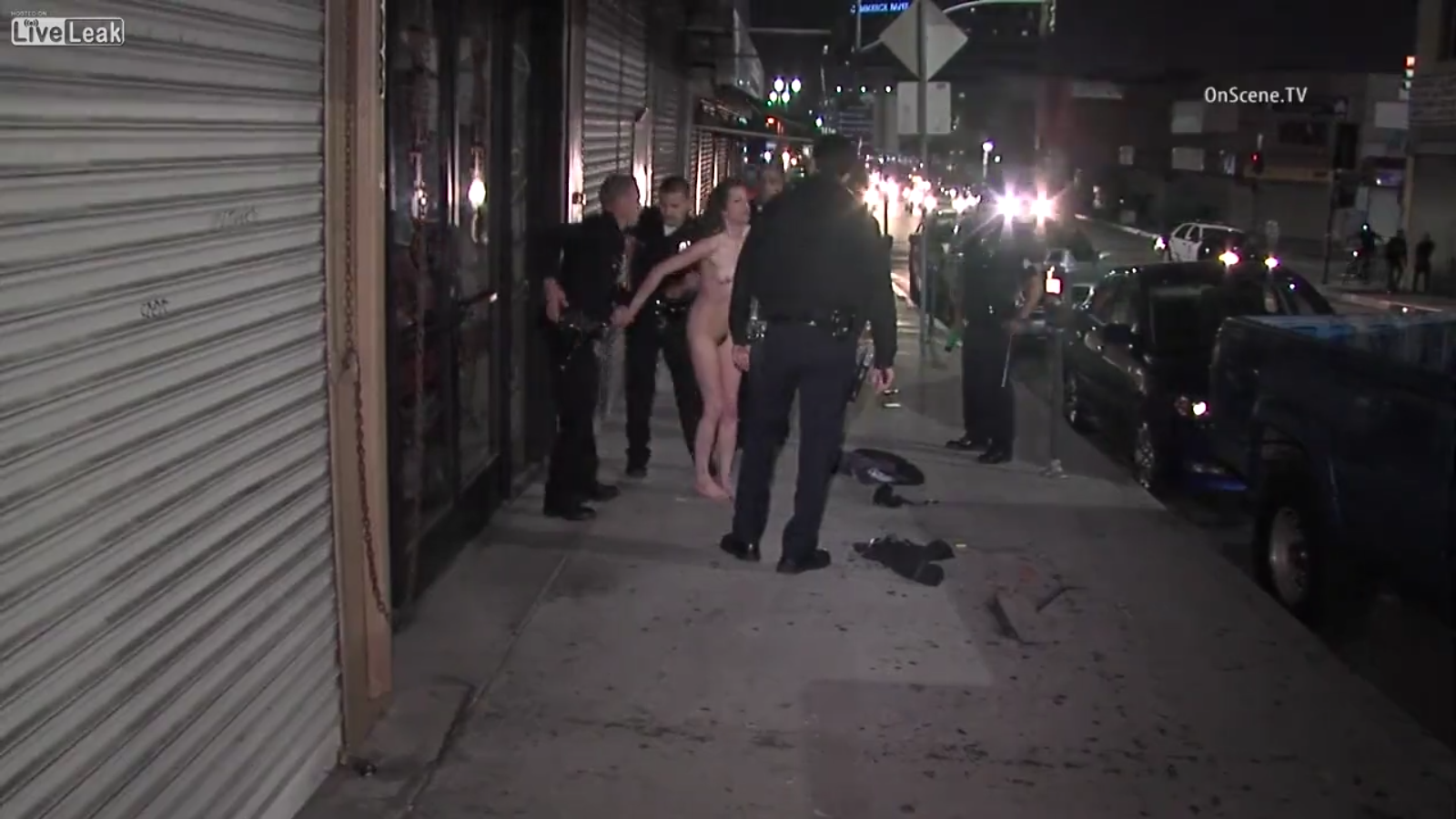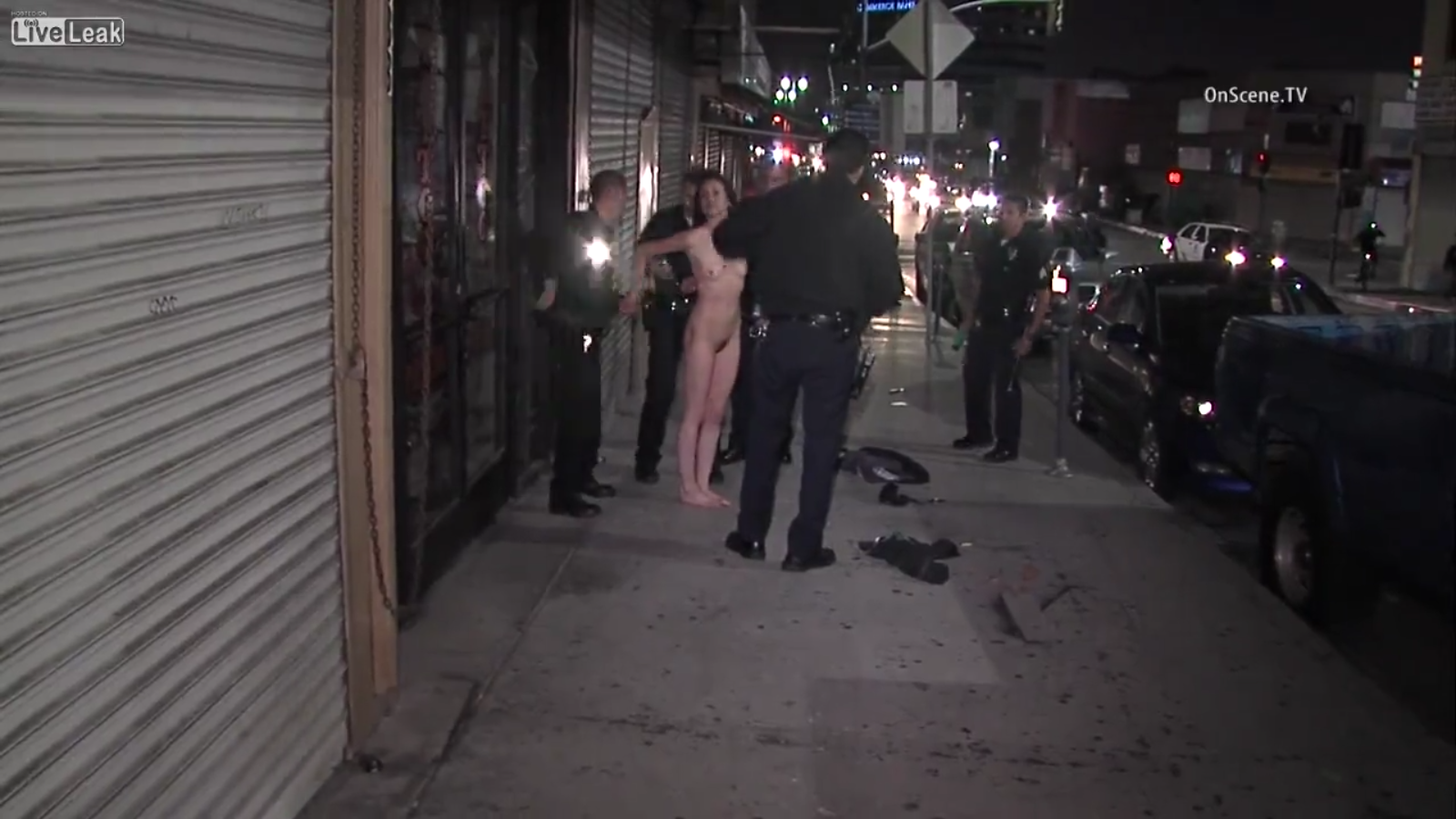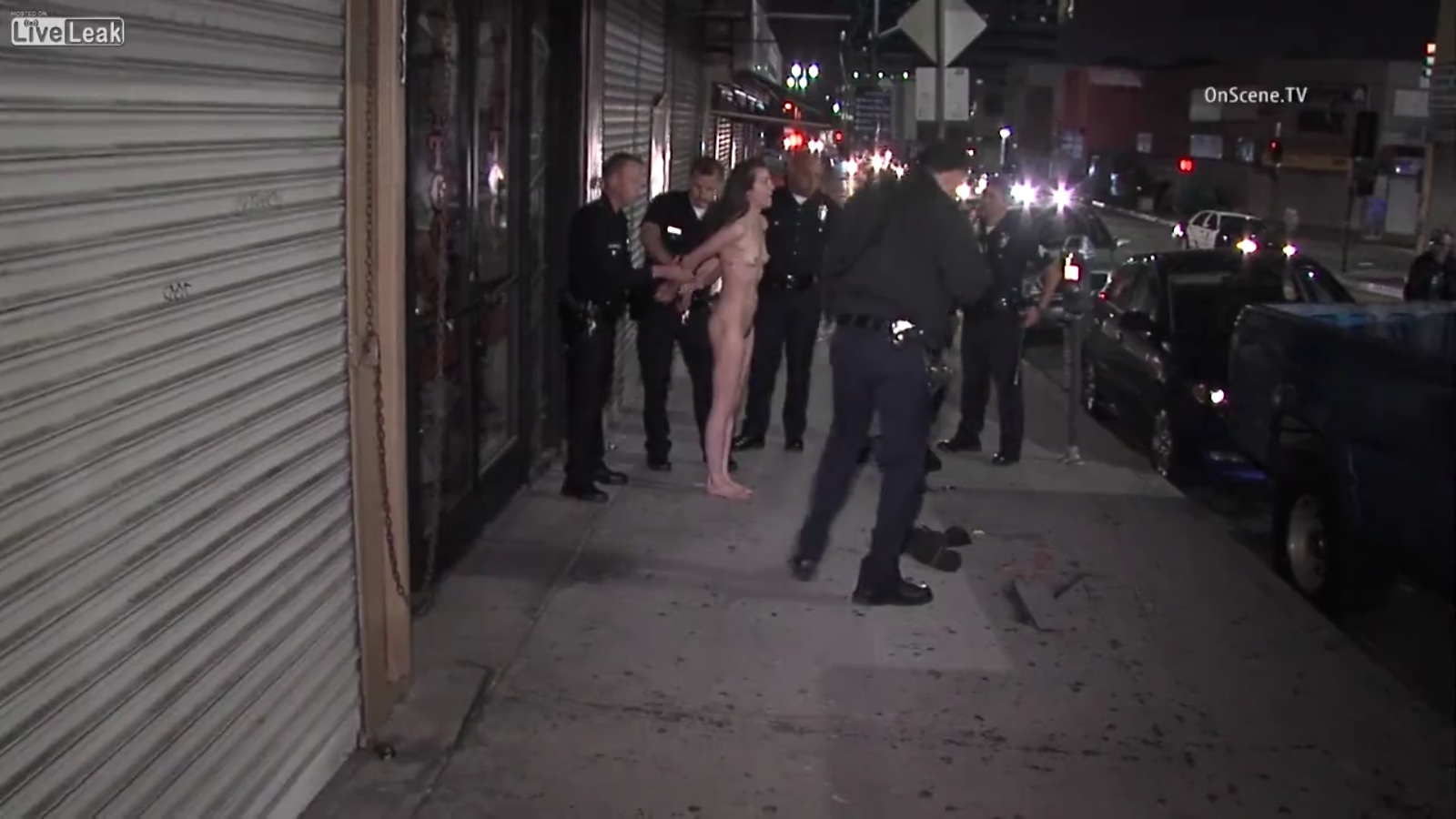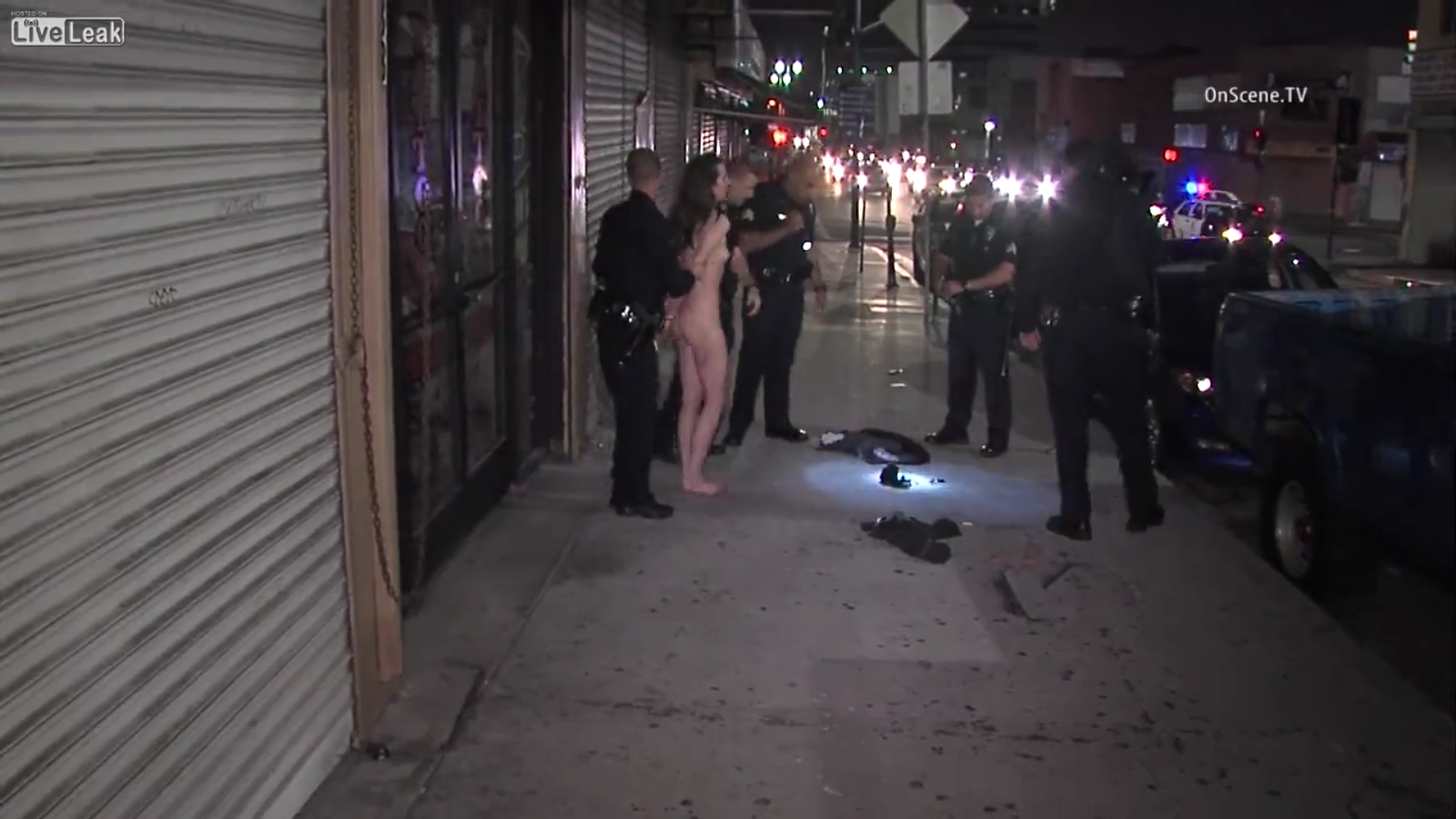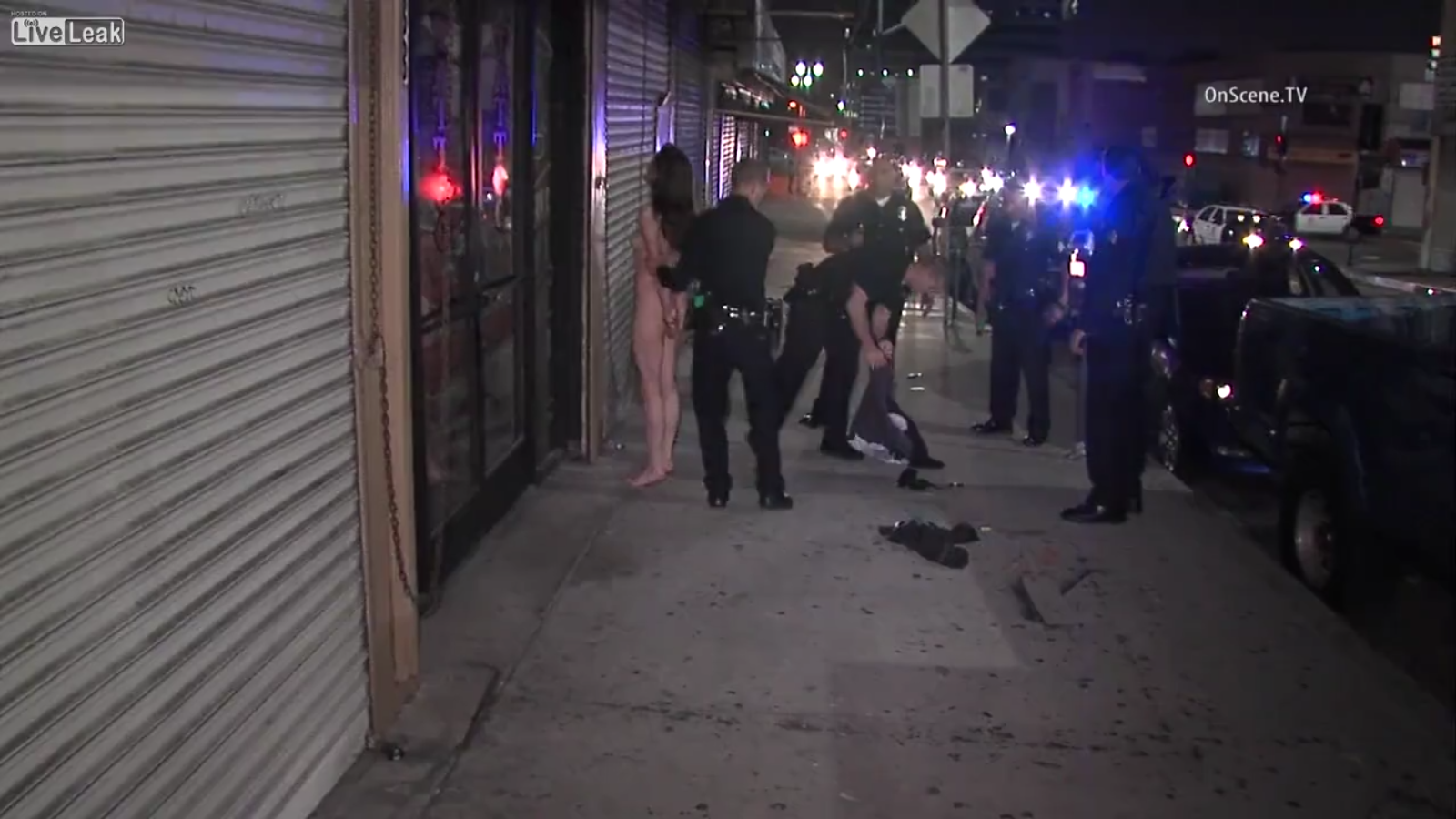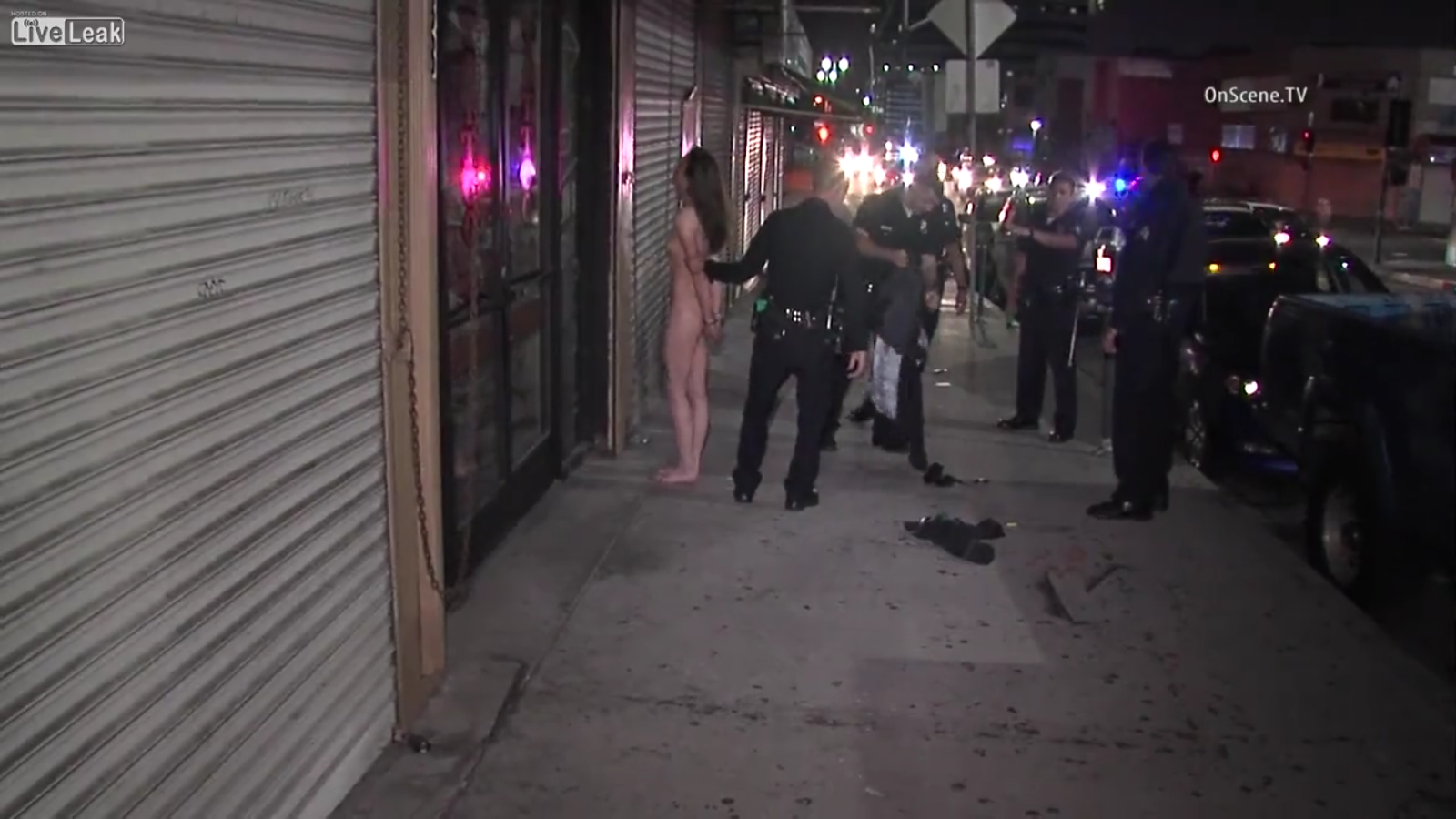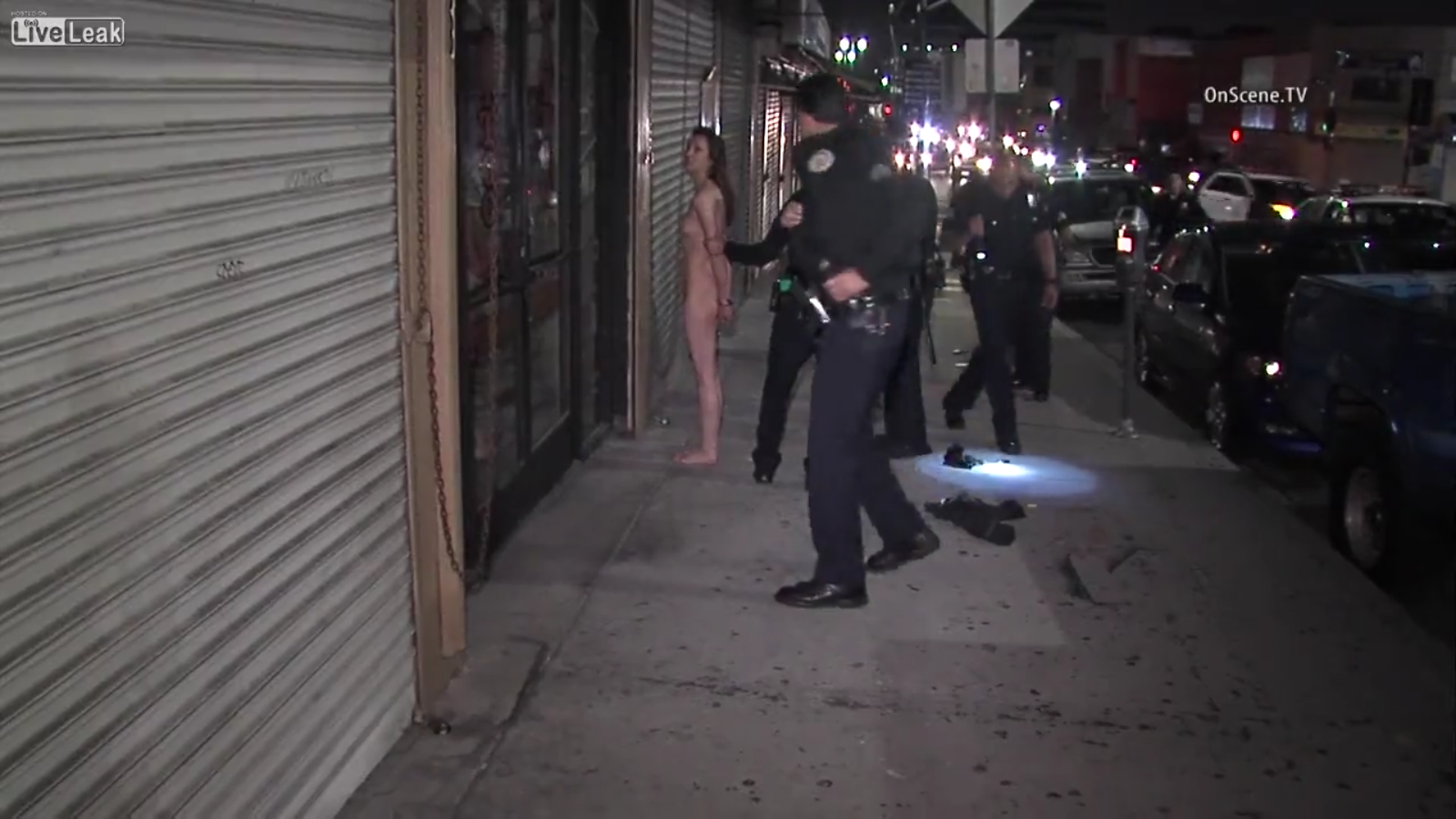 Видео:
/wp-content/LiveLeak-dot-com-313_146172 ... inatio.mp4
Источник:
https://www.liveleak.com/view?i=313_1461720162
https://www.youtube.com/watch?v=LTckhCgqKmM
https://youtu.be/YNguQPvo0m4
https://youtu.be/hTTh1dJLM28
https://youtu.be/1qChld7fAPk